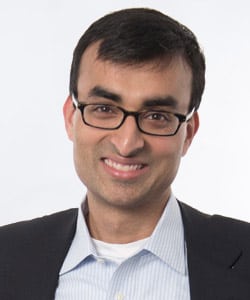 Arun Chhabra
Cofounder & CEO
Arun cofounded 8tree to disrupt the 3D scanning status-quo. His goal is to make 3D scanning more accessible — commercially, technically and by simplifying the user experience.Previously, during a 15-year career at Texas Instruments, Arun held a variety of engineering, sales and business development roles in the photonics, medical, telecom and consumer electronics segments.Arun has an MBA (The Wharton School,University of Pennsylvania), an MSEE (University of Michigan) and a BSEE (Delhi College of Engineering, India).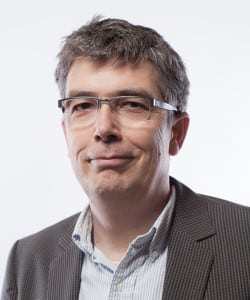 Erik Klaas
Cofounder & CTO
Erik cofounded 8tree to create very easy-to-use, application-specific, white-light-scanning systems that revolutionize the user experience with augmented reality and gesture-based techniques. Previously, during a 20-year career at Breuckmann GmbH, Erik held a variety of engineering and project management roles, and served as CTO during his last 10 years with the company. Erik obtained his engineering degree in optical 3D metrology and color topometry from the Cologne University of Applied Science, and was involved in developing some of the pioneering IP around 3D structured-light scanning.
Pia joined 8tree with a shared belief in the vision of easier-to-use 3D-scanners. She brings a rigorous, process-based approach to managing customer engagements, defining strategy and improving the overall customer experience. During the past 20 years, she has held a variety of project management, sales/marketing and business management roles in the machine-vision and life-sciences sectors. Pia has an MBA (Warwick Business School) and a graduate-level degree in Computer Science (University of Applied Sciences Konstanz).
Hans is addicted to the field of industrial vision. He developed his first 3D laser scanner while pursuing a degree in Applied Optics, Design and Production in Precision Engineering, from Stuttgart (Germany) in the early 1990s. Ever since then, he built his experience by developing core components for various 2D and 3D measurement systems related to the automation of production lines. At every step along the way, he strengthened his customer-centric approach by managing a rich array of customer projects.
Jonas loves to tackle problems with speed and a diligent eye on the user-experience.  That's no surprise – he's led electro-mechanical design teams on a Formula racecar team, and enjoys working with stage electronics that power the audience experience. Jonas has a B.Eng. in Electronics and IT and an M.Eng. in Electronics Systems, both from the University of Applied Sciences Konstanz.  At 8tree, his role as a development engineer combines his passion for technology and its applications.
Howard thrives when working with customers. He has a keen eye for improving structural inspection processes and enhancing safety standards in a variety of industrial sectors. He holds two aerospace engineering degree (B.S. and M.S.) from Virginia Tech (USA). Previously, Howard built his research experience in the development of smart materials, particularly in the application of energy harvesting and structural health monitoring. Currently, he provides technical and business support to 8tree's customers in the Americas, and around the world.
Mariam is passionate about image processing and computer vision. She specialized in these fields during her Bachelor's and Master's degrees at University of Applied Sciences, Würzburg and University of Konstanz, respectively.
At 8tree, she enjoys solving 3D problems, optimizing the scanning workflow and enhancing the overall user-experience.
Steven Grundman is the founder and Principal of Grundman Advisory, a professional services company that guides strategic management in public, private, and nonprofit organizations. He is also the M.A. and George Lund Fellow at the Atlantic Council in Washington, DC, where his practice addresses over-the-horizon challenges facing the transatlantic defense establishment, its militaries, ministries, and industries. Before that, he was director of aerospace and defense consulting and of transportation consulting at Charles River Associates, a global business consultancy. In the 1990s, Mr. Grundman served in a succession of appointments at the US Department of Defense culminating in his assignment as deputy under secretary for industrial affairs and installations. In the first decade of his professional career, Mr. Grundman served in the US Army's First Armored Division, as a consular and diplomatic officer in the US Foreign Service, and in the executive office and on the research staff of the Center for Naval Analyses. He holds academic degrees from Georgetown University and Harvard University.