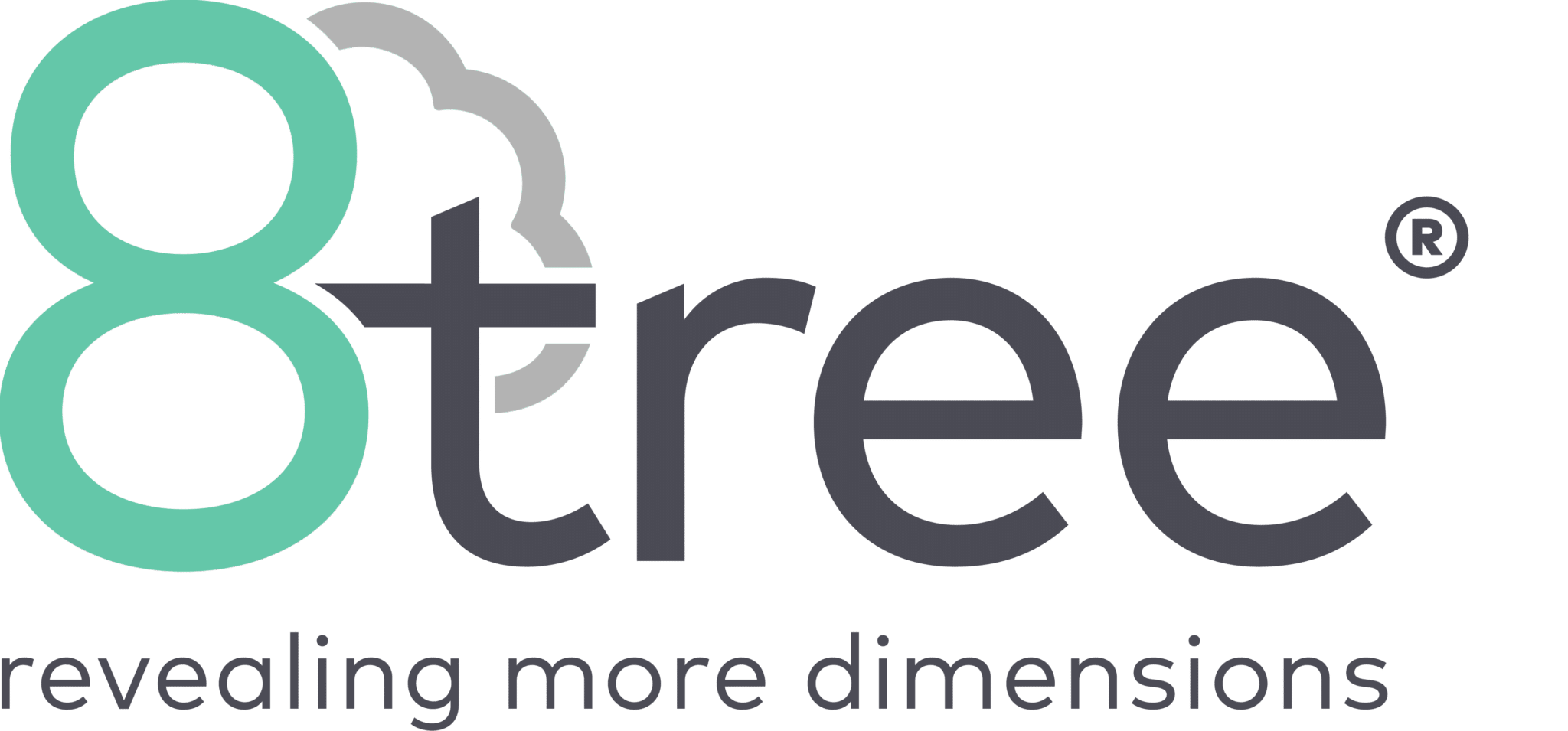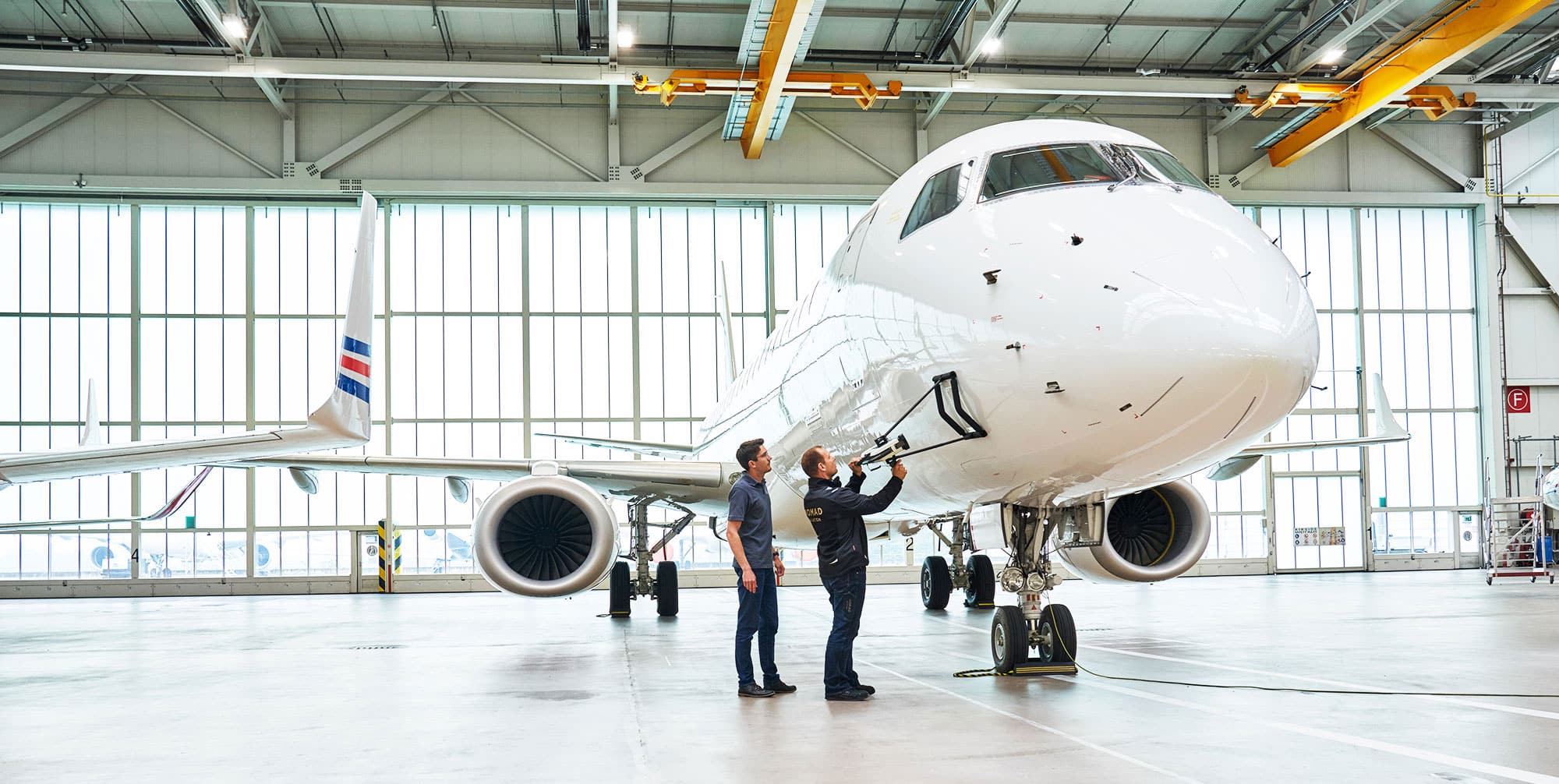 The Right Tool for Dent Mapping
panoLite™ – Designed for Aircraft Hail Damage
This new feature for 8tree's dentCHECK® 3D surface inspection tool allows you to detect and measure multiple dents on areas up to two meters wide. When applied to hail-damage scenarios, it enables efficiency gains well-above those documented by existing dentCHECK customers (case-studies by Delta TechOps, Allegiant and easyJet).
1-click measurements – accurate & consistent.
Produces SRM-compliant reports.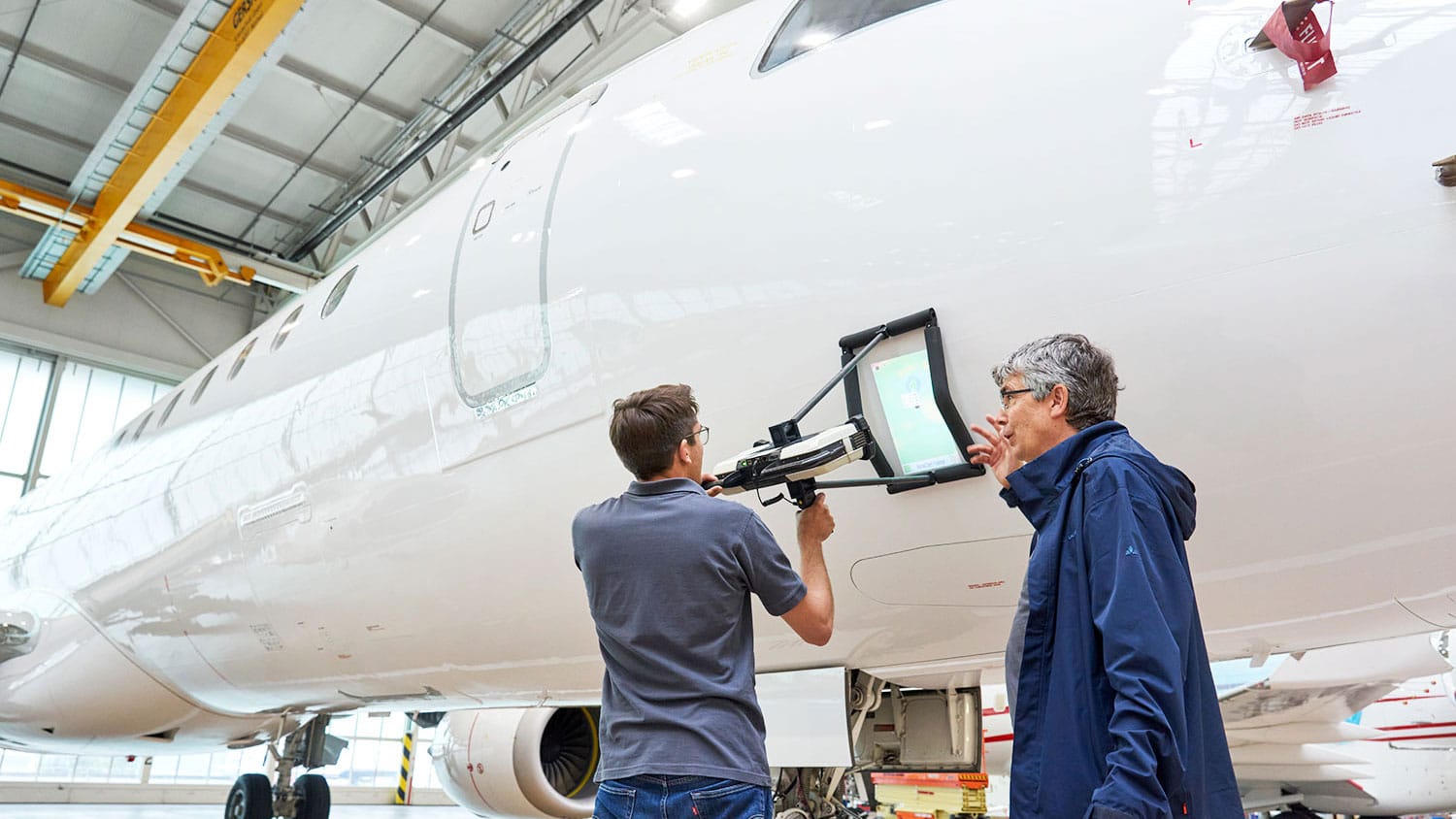 Get "Go/No-Go" Answers – Not 3D Data
"Precision 3D-measurements as simple as taking a photo"
That in a nutshell, is 8tree's vision. Within seconds, dentCHECK back-projects instantly actionable measurement results onto the scanned surface.
Accurate, traceable and repeatable
Measurement uncertainty of +/- 0.05 mm (depth) and +/- 1 mm (width).
Measurement performance validated by national standards lab and approved by major aircraft OEMs.
Leave us a Message
Problem –
Manual Multi Dent Mapping
For most organizations, coping with multi-dent situations like the aircraft hail damage shown above, is still a pain. Capturing all important dent information such as depth, size and relative position is cumbersome and prone to error if done by hand.
See how dentCHECK removes measurement subjectivity and saves you time by digitalizing this process.

Solution –
Automated Dent-Mapping & SRM-Compliant Reporting
Add inter-dent measurements, distances to stringers and frames, or simply add a comment for your colleague in another office. All this within seconds and at the push of a button in 8tree's Damage Reporting Tool.
No sophisticated post-processing and dealing with point-clouds. dentCHECK measures dents instantly, produces consistently accurate results and delivers detailed OEM-accepted reports within seconds.
Download your Multi-Dent Report now
""[dentCHECK's] user-friendliness and performance…increases efficiency and frees capacity of skilled mechanics. That's why we decided to roll-out dentCHECK across our global Base Maintenance Network."

Cathal O'Loughlin

Head of Tooling, Lufthansa Technik Base Services
""We were impressed with the speed and relative simplicity of the 8tree system compared with other available systems."

Gary Smith

Head of Engineering, easyJet