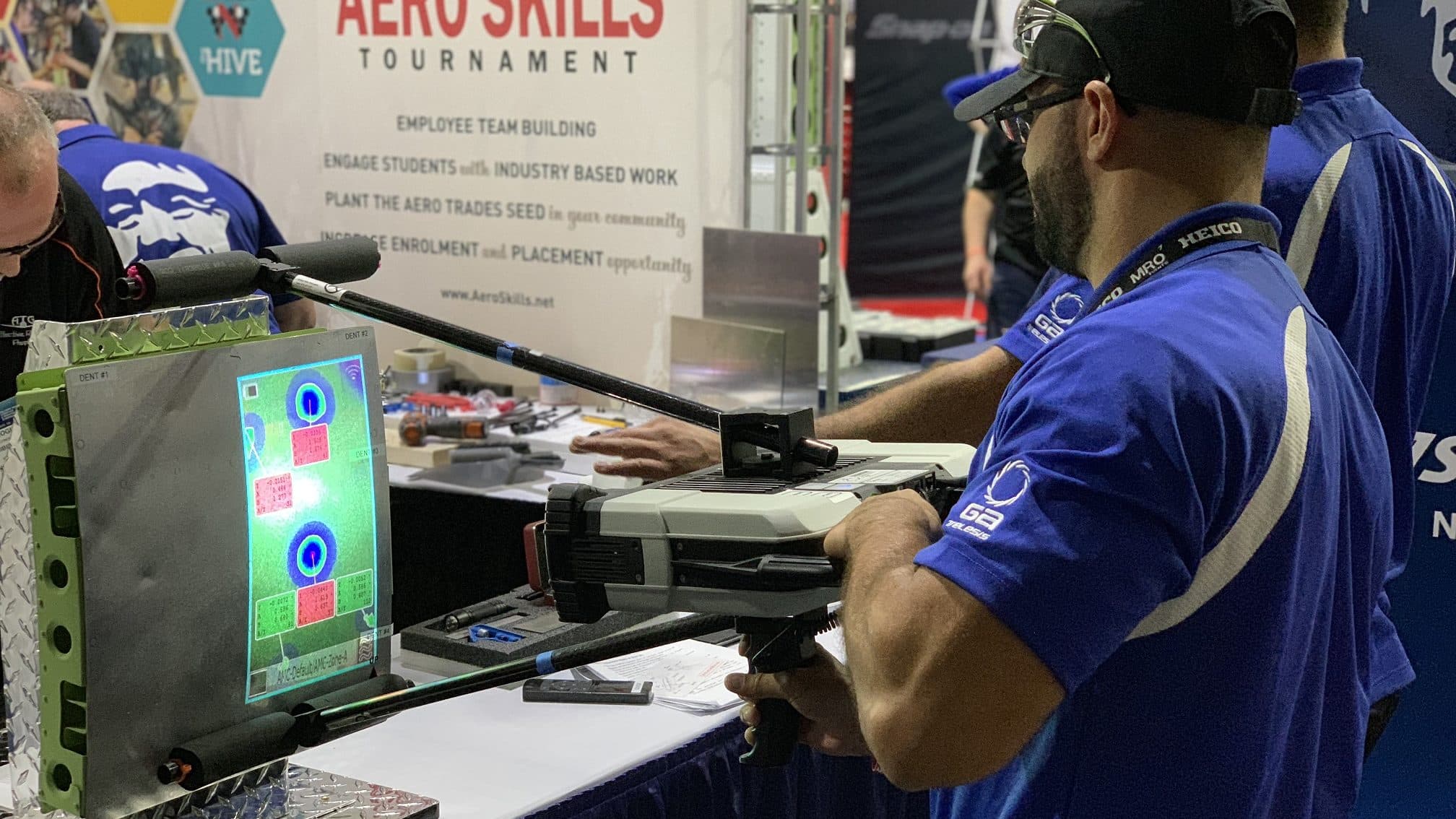 New technology for a decades-old problem: dentCHECK's zero learning curve
At the 2019 Aerospace Maintenance Competition, more than 150 engineers, technicians, and students discovered the efficiency and accuracy of dentCHECK. But what was their experience in using new technology to solve a decades old problem? 82% of competitors rated the learning-curve of dentCHECK as Zero (<5 minutes). Read on to learn more.
From its early days, 8tree's vision is to make precision 3D measurement as easy as taking a photo. Guided by the principles of Simplicity, Speed, and Actionable Results, dentCHECK is designed to provide operators with actionable results within seconds. With one-click, dentCHECK measures dents on an aircraft surface, and superimposes the results onto the inspected surface, giving operators immediate feedback so they may determine the next course of action quickly.
In the 2019 AMC, each team was tested on a wide array of aircraft maintenance skills. There were more than 25 different tasks spanning from structural repair to avionics troubleshooting to taking a human factors awareness test! Each team had several weeks to prepare themselves with pages of tool manuals and process guidelines in order to excel in the competition. So how did competitors find the learning-curve and ease-of-use of dentCHECK?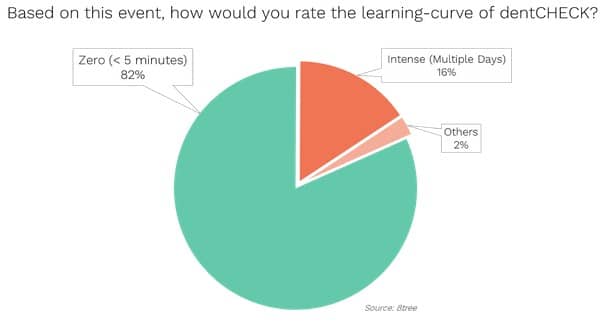 At the conclusion of the competition, competitors were surveyed to rate the learning-curve of dentCHECK. 82% of competitors rated the learning-curve of dentCHECK as Zero (<5 minutes). "Love this tool. It eliminates so much time and is very efficient. Have more dents to measure?", said Candice McHargue, one of the competitors.
Back at AMC 2022: Airframe damage inspection event
You asked. We listened. After 2 years of the AMC being cancelled, 8tree is returning to the 2022 AMC with more dents to map, and with a newly added dentCHECK function that will be experienced first-hand by competitors this year. Stay tuned to learn more!
Read the entire AMC 2019 Case Study